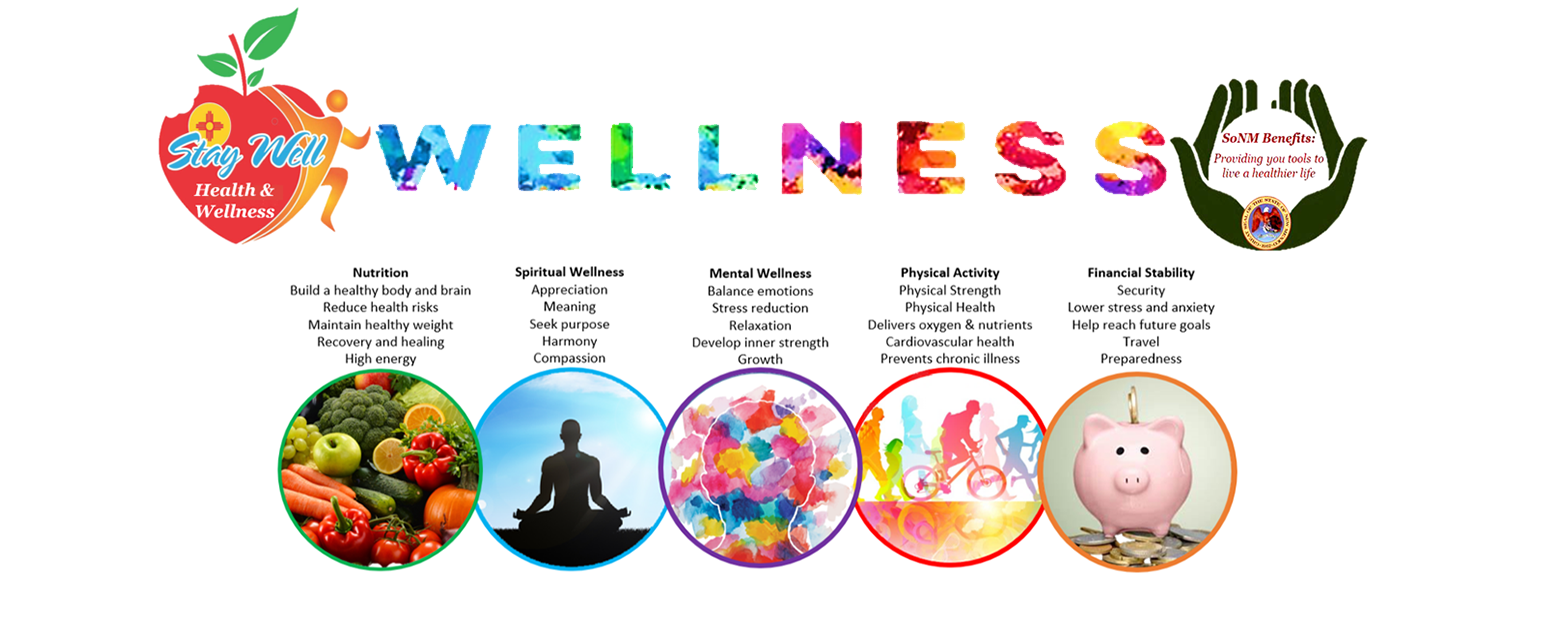 SoNM Health & Wellness Initiative
The Employee Benefits Bureau (EBB) is hard at work finding ways to help our employees improve their health and improve their lives. We have created a Health & Wellness initiative meant to give our employees tools, information and incentives to help them reach new levels of well-being in mind, body, and spirit. EBB is very excited to provide these FREE tools to ALL our employees to help them on their journey to living a better life.
The Health and Wellness initiative is a set of motivating resources rangin g from meditation and informational webinars, to fitness challenges and flu shot clinics, for those who seek to improve their overall health and wellness. We are here to support you, and we hope you join us in taking advantage of these opportunities to grow and live a better, healthier, happier life.
Health & Wellness Events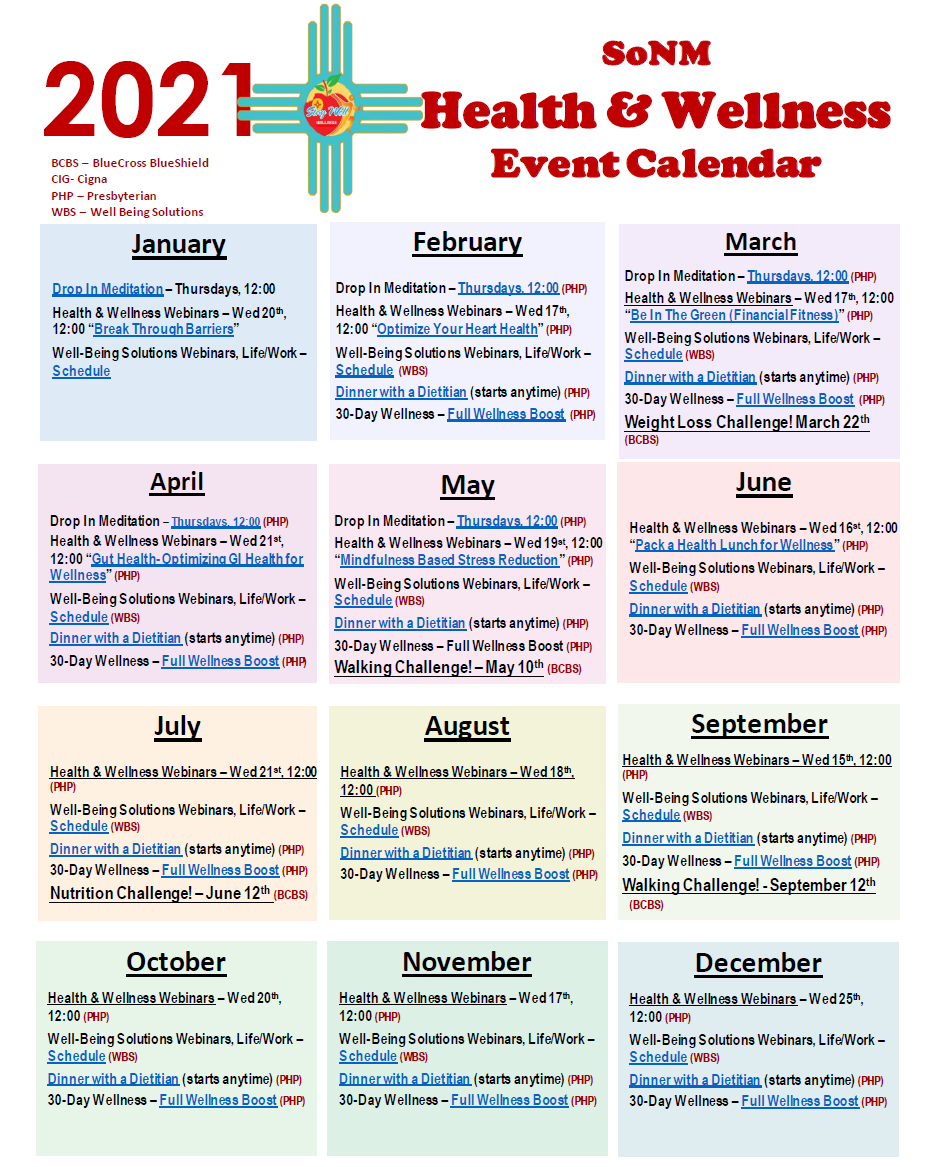 Each event in the calendar is marked with the sponsoring carrier. Please see Carrier Offerings to find more information about each event.
Health & Wellness Offerings from our Carriers
CONTACT
Location
Erisa Administrative Services, Inc. Office
1200 San Pedro Drive NE
Albuquerque, NM 87110
Phone
Albuquerque: (505) 244-6000
Toll Free: (855) 618-1800
Fax: (505) 244-6009
Business Hours
Monday - Friday: 8:00 AM - 5:00 PM
Saturday - Sunday: Closed
Erisa is closed for New Year
President's Day, Memorial Day
Independence Day, Labor Day
Thanksgiving (two days) and
Christmas (two days)
Business Hours
Monday – Friday: 8:00 AM – 5:00 PM
Saturday - Sunday: Closed